"When it came time to decide whether pets belonged at work, it's possible that the company was influenced by its military ties. CEO Sumner Lee started his career as a naval aviator and more than 40% of the company's 90-plus team members have a military background. The U.S. Department of Defense has long supported active service military pet owners, recognizing the value that pets bring to military personnel and their families. To provide a sense of scope, a recent DOD press release announcing reimbursable pet expenses due to permanent change of station estimated that the new allowance could be used by 227,000 service members!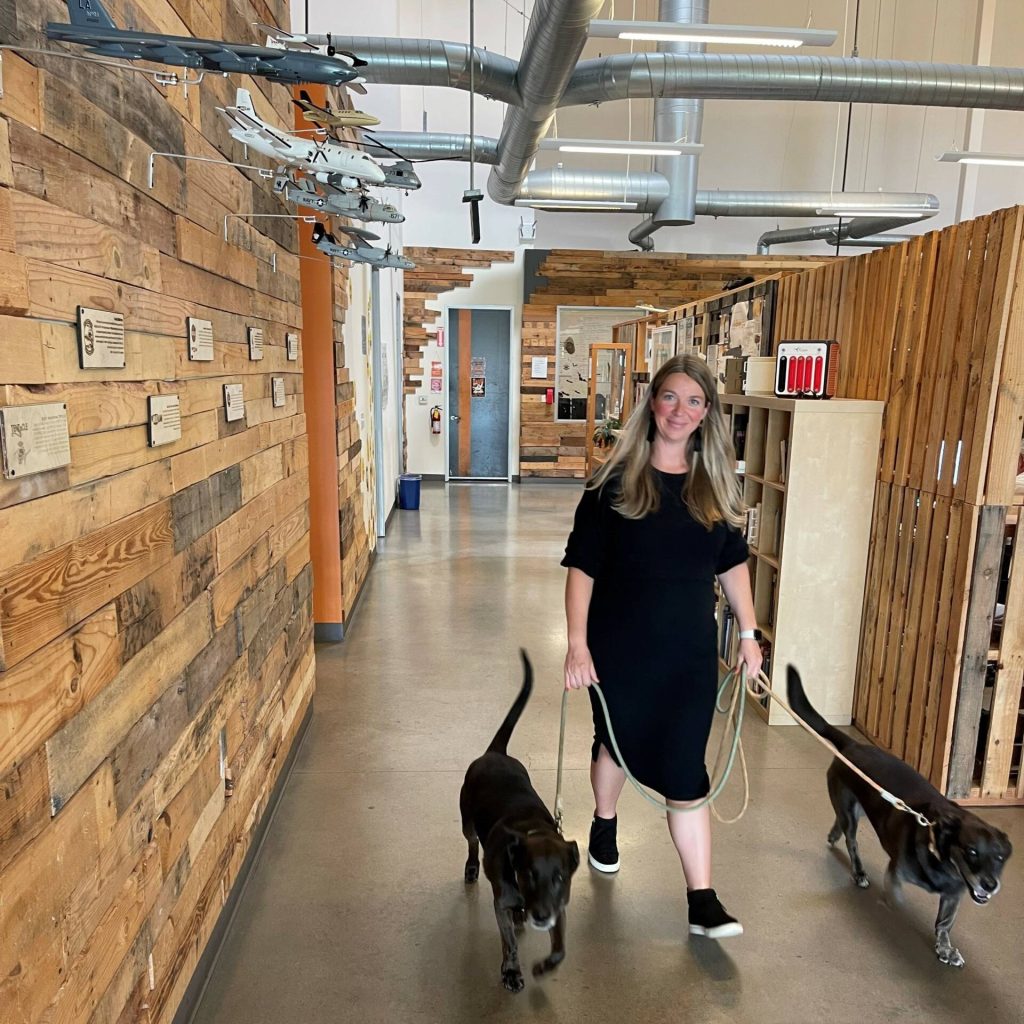 Regardless of military background, company leaders decided early in the company's journey that pets would be welcome at Fuse facilities. They understood the many benefits to team members from a work-life balance perspective — and to the company itself."
So, reports Karen Janowitz in a recent California Business Journal article featuring Fuse and the company's pet-friendly workplace.
Describing the benefits of having pets at work and tips for making it work, the article includes two photos of Fuse team members' dogs at the company's unique workspace.
Read the article via California Business Journal for the full write-up.
About Fuse Integration
Fuse is a warfighter-focused engineering and design firm providing innovative communications, networking and computing solutions for defense customers. The company's virtualized network systems, tactical edge network and airborne networking gateway products improve the sharing of information, video, text and voice among warfighters throughout airborne, maritime and ground environments. Fuse is a service-disabled veteran-owned small business with headquarters in San Diego and a corporate office in Washington, D.C. www.fuseintegration.com