The U.S. Air Force Global Strike Command (AFGSC) said that it is undertaking a demonstration to equip B-52H bombers with advanced communications.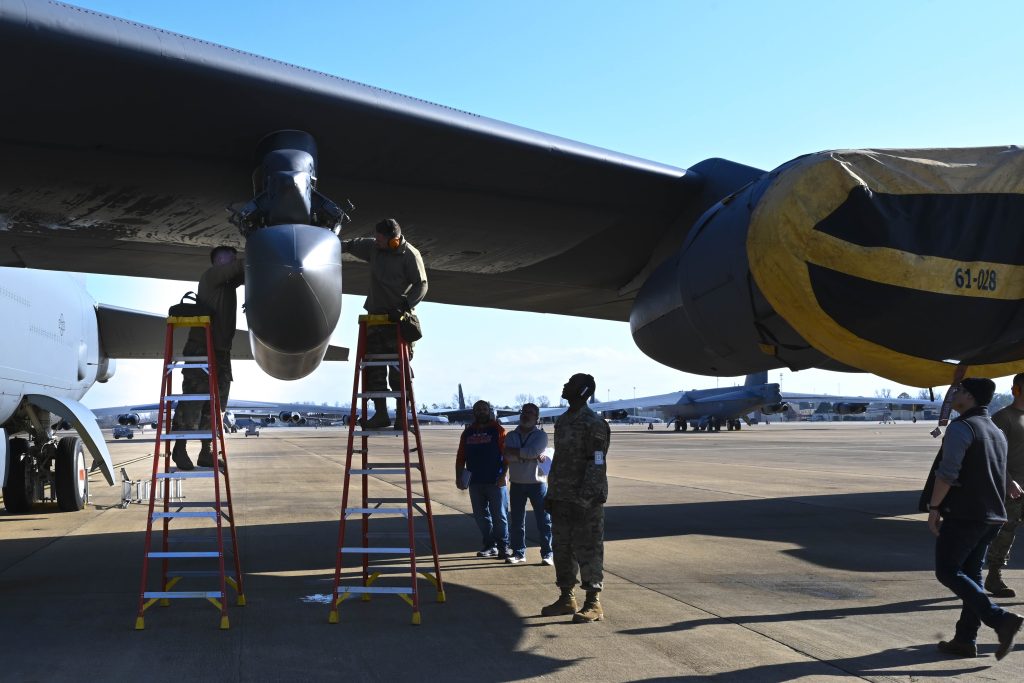 "The AgilePod TENTaCLE [Tactical Edge Network Targeting in a Contested Long-Range Environment] program started as an OSD Rapid Prototyping Program, which allows us to quickly provide these needs to our bombers without the years-long timelines required for a permanent modification to the aircraft," Nate Dawn, chief of AFGSC's strategic plans and programs modernization, integration, and technology transition branch, said in a May 11 AFGSC release.
So begins an article spotlighting an important AFGSC initiative designed to "enable farther, more secure communications for the bomber."
Fuse is one of the industry partners mentioned in the article and is the payload integrator for the AgilePod – as well as the TENTaCLE designer.
To learn more about the AFGSC AgilePod initiative, read the full article via Defense Daily. (Subscription required)
About Fuse Integration
Fuse is a warfighter-focused engineering and design firm providing innovative communications, networking and computing solutions for defense customers. The company's virtualized network systems, tactical edge network and airborne networking gateway products improve the sharing of information, video, text and voice among warfighters throughout airborne, maritime and ground environments. Fuse is a service-disabled veteran-owned small business with headquarters in San Diego and a corporate office in Washington, D.C. www.fuseintegration.com